The website is still alive! Don't worry, I'm just busy.

However, the Discord server had to be nuked, due to time restraints. I'm preparing a very big secret for you all...

And, above all, stay tuned. I keep Mechanical Earth going, but AKA is taking a short break so I can divulge in this ​secret...


The author

The author, ThunderVolt, enjoys a relatively quiet and peaceful life as a high schooler in Missouri, USA. In his free time he writes this story and reads TwoKinds, a webcomic.
Powered by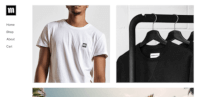 Create your own unique website with customizable templates.